Announcing srcLogic's New Pega Training Center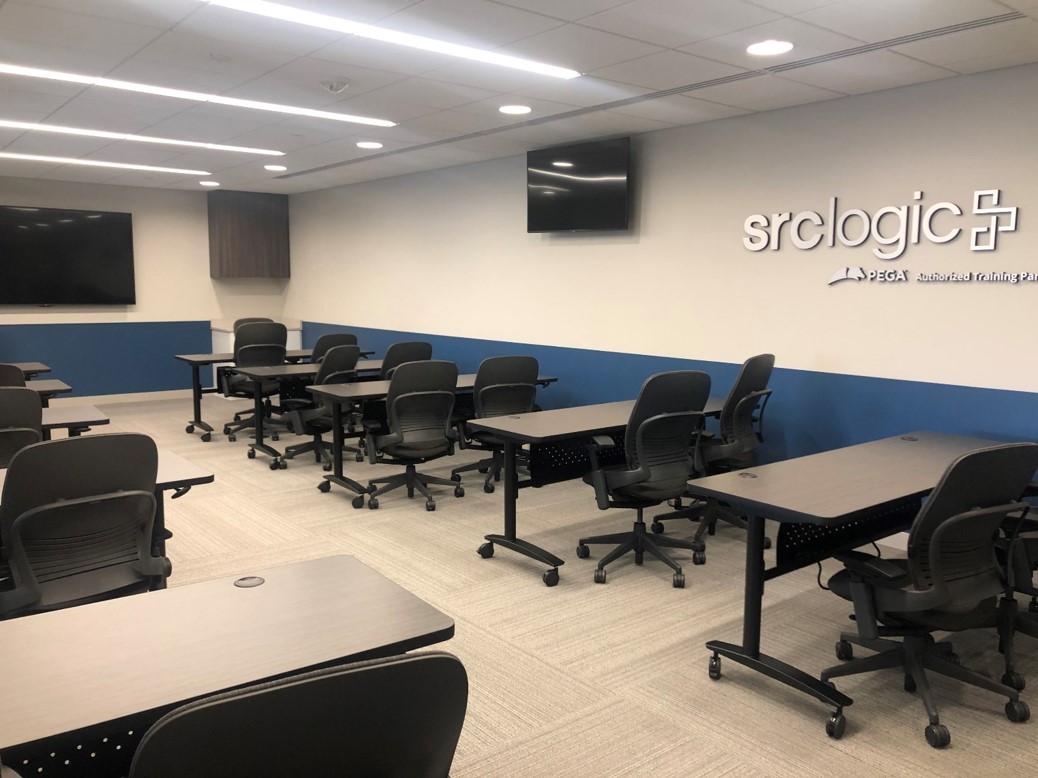 10 months, 6 presentations, 3 beta classes, 2 trips to Cambridge, 1 major construction project, and we are finally ready to launch our brand new Pega Training Center in Tysons Corner, VA (right outside of Washington, DC). As a Pega Gold Partner and Pega Ventures company we are always innovating and finding new ways to improve the Pega ecosystem. Today we take another big leap with a very exciting announcement: srcLogic is now a Pega Authorized Training Partner! As a Pega Authorized Training Partner we're helping to expand the availability and variety of Pega training resources, and bringing in-person training opportunities to companies in the DMV-area.
Over the last 10 months we've worked very closely with the Pega Enablement team to improve and finalize our Pega Experiential Training program. We've been teaching our consultants Pega for years, and now for the first time ever we are making that same Pega training class available to the general public.
What makes our class unique? Our hands-on approach to training.
The srcLogic Experiential Pega Training is targeted at new, or beginning Pega developers. Over 80% of the class is spent hands-on in Pega, actually building Pega apps. Studies show that hands-on learning is the most effective way to retain information, so we designed our Pega training class to provide participants with as much direct interaction with Pega as possible. We don't hire trainers to deliver static curriculum; our own Pega Certified Senior System Architects (CSSA) teach each and every one of our courses. Our simple yet powerful "Define, Demonstrate, Perform" approach gives participants the ability to build their Pega knowledge through three distinct learning methods and our attendees leave the EPT course with the building blocks necessary to successfully contribute to a Pega development team.
In conjunction with Pega Academy, our hands-on experiential training will prepare Pega practitioners for valuable Pega certifications, such as the Pega Certified System Architect (PCSA).
The new training center is a modern space, designed with our hands-on approach in mind, and if we do say so ourselves, pretty awesome. We are a 3 minute walk from the Spring Hill Metro Station on the Silver Lane, we have plenty of parking if you're driving, and we pride ourselves on the quality of fresh coffee.
You can learn more about our new training center and the trainings we offer in the video below.
Interested in learning more about our Experiential Pega Training? Click here for more details about how our training can benefit you or your organization, and to check availability for upcoming training courses.