The Interview Process: Why it Made Me Choose srcLogic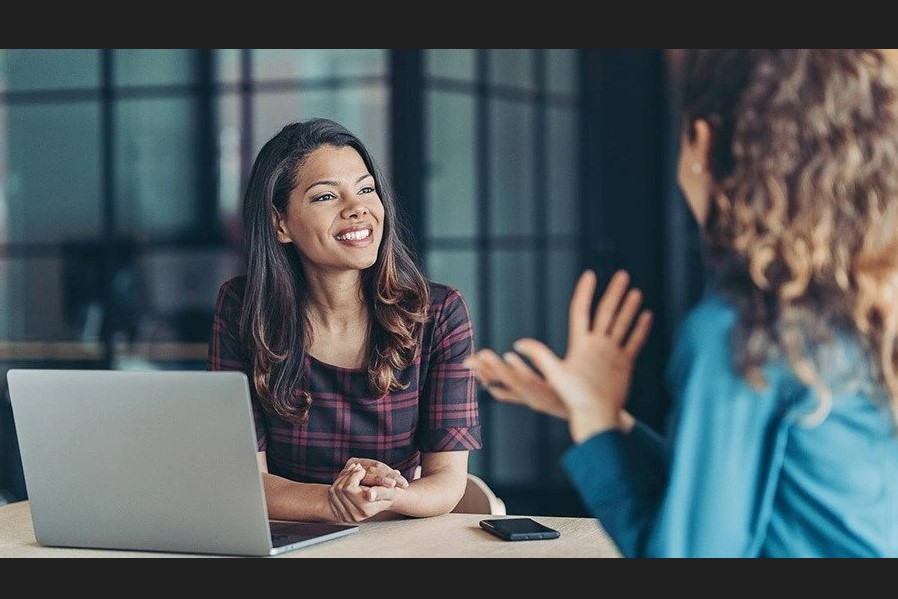 Written By: Rachel Hoenisch
Since career fair season is coming up for college seniors and I know firsthand that it can be a rather stressful time, I wanted to share my srcLogic recruitment and interviewing story with you to show you that the interviewing process here isn't at all confusing and intimidating like others you may have experienced.
My srcLogic interviewing process began with my college's virtual career fair in Fall 2021. After entering the booth, I was quickly able to connect with Mark—a current employee—and start talking about the company and what they were looking for in their candidates. Unlike the booths for other companies, this conversation didn't feel like a checklist—it wasn't just question after question to make sure I hit all the right requirements to have my resume shuffled on to the next stage. It actually was a conversation, and the employee interviewing me was very friendly and easy to talk to. I learned that a computer science degree was far from the only way to be successful as a technical consultant—which, as a biomedical engineering major, was great to hear—and by the end of my time in the booth, I was ready to apply.
Shortly after I submitted my application, I was contacted to set up a phone interview. This was my first ever full-time job interview, so I was a bit nervous, but in the end, I had nothing to worry about—like my previous experience, this was a conversation, not an interrogation. It was easy to talk to my interviewer, and I found it easy to ask the questions I had about the company and the position.
About a week after the phone interview, I had my second interview, which took place over a videocall. The first half was a general interview geared more toward getting to know me as a person, while the second half was made up of a series of logic questions. These questions were sent to me a few minutes before the interview started, and I answered them by showing my interviewer what I had written down and talking through my thought processes. A few days after this interview, I found out that I was moving to the final round: the partner interview.
Like the others, this interview was virtual, so my advice to make sure you're in a quiet environment (with a good internet connection) still stands. Be ready to discuss your resume and don't be afraid to elaborate on anything you might have achieved in college. This last interview doesn't have any test questions like the second; it's to make sure you're a good fit for the company. So be professional, be confident, and be yourself.
If you have any questions throughout the interviewing process, don't be afraid to ask! Many people here have been in your shoes at some point—it's been less than a year for me—and everyone involved in recruiting wants to make sure you know what to expect and when to expect it. For me, that was one of the best parts of srcLogic's recruiting process in particular: I didn't have to wait weeks or months for responses to questions or the results of interviews. Employees were part of every step of the process, unlike other companies where it feels like your resume just gets run through a program. I never found myself feeling like I had no clue what was happening next, and if I ever wanted clarification about anything, all I had to do was send an email. There were also events such as the AMA (Ask Me Anything) for current employees that were a great way to get to know people and find out more about the job.
As the fall semester approaches and career fair season begins, I wish you good luck! It's never too early to start thinking about what happens after graduation, and I hope this post was helpful as you prepare for applications and interviews.