How I went from Pega Novice to Lead System Architect (LSA) in 5 Years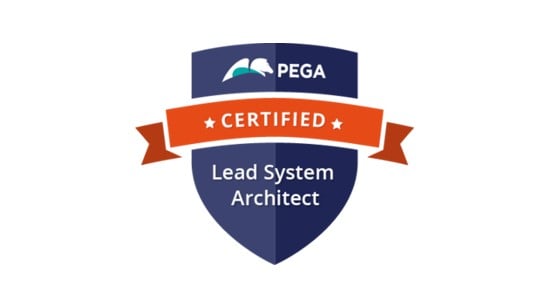 Written By: Matt Johnson
As I laid in bed at 4 in the morning in the middle of June, feverish and unable to sleep due to my ongoing bout with COVID-19, I did what any millennial would have done in my situation: I gave up on trying to sleep and pulled out my phone. My most recent notification was an email that I had been anxiously waiting on for weeks. Pega's team of certified Lead System Architects (LSAs) had reviewed my submission to become a certified LSA myself – a submission I had spent months preparing for and over two weeks designing and building – and had finally submitted my grade. My heart raced as I scrambled to unlock my phone and abandoned any prospect of sleeping for the night.
I've taken many standardized tests in my life, but this one was different. The Lead System Architect certification is the pinnacle of Pega certifications; any client hiring a certified LSA to develop their application can have confidence and peace of mind that their application is in good hands. Anyone who earns this certification can command countless job and contract opportunities, a higher salary, and access to more technical leadership opportunities within any company they work for. For example, srcLogic's LSAs regularly conduct design reviews of applications that are being built by a srcLogic team. These design reviews allow our company to ensure that we are developing with Pega best practices in mind, and they give our LSAs a unique opportunity to explore the design and implementation of applications that are completely novel to them.
Further, this certification can't be completed on a whim. Most Pega developers spend 5+ years of full-time work mastering the design and implementation of Pega applications before they're ready to begin studying for this certification exam. On their journey, they must first pass the written exams for the prerequisite System Architect and Senior System Architect certifications before the grueling LSA certification process can begin. To earn the certification, a developer must pass a two-hour written exam, then complete a week-long application design and a subsequent week-long application build. It's as much a test of endurance as it is a test of technical aptitude, and earning the LSA certification provides any developer the credentials that prove their nearly unmatched level of expertise in their field.
Given the time commitment that the LSA exam commands, I needed to make sure I was as prepared as possible before signing up to begin my journey. This is where my time at srcLogic became a catalyst to my preparedness for my LSA journey. srcLogic gave me the training and mentorship that enabled me to gain a leadership position within the company early on in my career. This opportunity resulted in the team lead position I hold today at a large client for whom I am responsible for designing and building a large-scale enterprise application. This hands-on experience has been immensely helpful, as I was able to make my own design decisions, learn from my mistakes, and collaborate with other srcLogic team leads on the project to rapidly expand my knowledge of the Pega platform.
srcLogic also runs an LSA cohort in which employees who are pursuing or preparing for the LSA exam meet to share their progress, ask questions about the course material, and share lessons they've learned as they endeavored to take exam. In addition, ten srcLogic employees who had previously earned their LSA certification periodically joined our meetings to answer questions and give study advice. Finally, once I was approaching the beginning of my exam journey, srcLogic allowed me to take paid time off of my project to study for and take each part of the exam. This was immensely helpful, as I ended up putting nearly a month of paid effort into my LSA exam!
---
As I opened the email containing my exam results, I honestly didn't know what to expect. As I read the first line – "New PCLSA - Congratulations!" – I knew my LSA journey had finally come to an end in the best way I could have possibly imagined. I am immensely grateful for the help and support that srcLogic gave me as I completed this monumental effort, and I'm even more excited to help srcLogic's next round of LSAs study and prepare for their own LSA journeys!